Social Enterprise & Community
Social Enterprise & Community
Firstport is Scotland's development agency for start-up social entrepreneurs and social enterprise. We work with people to stimulate, test and refine ideas to help their community or environment into viable social businesses. We do this by providing a full package of support that includes free business support, seed funding, practical resources and connections to help them make their ideas a reality.
We are the start-up delivery partner for the Just Enterprise consortium, providing free specialist business support for people looking to start a social enterprise. This means we can complement the work of other support organisations, particularly on social enterprise-specific issues, such as appropriate legal structures.
We manage the Scottish Government's Social Entrepreneurs Fund which provides grants for people looking to test out an idea. The funding is split across two distinct levels of support – Start It and Build It – aimed at assisting entrepreneurs at different stages in their journey.
We also run a number of place-based programmes and LaunchMe, Scotland's only social enterprise accelerator.
Telephone No. 0131 558 2724 / 0141 221 2322
Website www.firstport.org.uk
Twitter @Firstport
Facebook @FirstportScotland
Community Planning Partnership
The role of the Community Planning Partnership Board is to provide leadership and governance for community planning. The Board are ultimately responsible for ensuring effective implementation of our Local Outcomes Improvement Plan.
The Partnership Board comprises Elected Members of the Council and senior managers from other organisations. It meets quarterly with further meetings being held as and when required.
Website https://www.eastdunbarton.gov.uk/community-planning-partnership
East Dunbartonshire Voluntary Action
East Dunbartonshire Voluntary Action are here for you!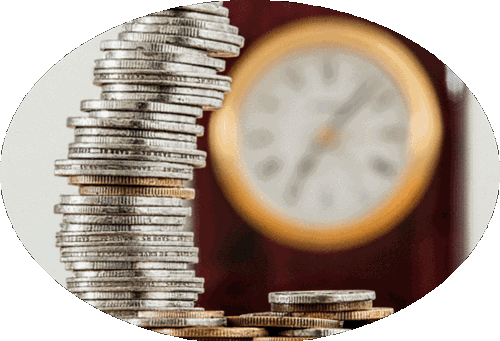 What is social enterprise?
Our Purpose
As part of East Dunbartonshire Voluntary Action's remit to support the Third Sector we are tasked, as one of our four key functions, to support the Social Economy and Social Enterprises working in East Dunbartonshire.
Our Activities
Advice, information and guidance materials for social enterprises
Signpost to other agencies for enterprising support (Senscot, Firstport, Social Enterprise Academy, Just Enterprise)
One-to-one meeting with EDVA Development Officer to discuss social enterprise modelling and social enterprise start-up support
Provide templates and specimen documents for you to complete and create
generic and bespoke training opportunities for our member enterprises and other external stakeholders
We operate an effective Strategic Social Economy Partnership which provides the opportunity for local social enterprises to contribute to, shape and influence local outcomes and priorities
We raise awareness of the role and added value of social enterprises with opinion formers, decision makers and the wider public
We represent the interests of social enterprises within East Dunbartonshire through effective advocating and negotiation within East Dunbartonshire Community Planning Partnership and Health and Social Care Partnership
We work towards building the capacity and confidence of our members as individuals and as social entrepreneurs
We foster a culture of mutual support and co-operation amongst social enterprises in East Dunbartonshire
Our Values
We believe that social enterprises work toward creating a more just society
and we believe that we should act with integrity and be:
Enabling
Democratic and transparent
Creative and innovative
Inclusive and effective
Determined to make a difference
Social Enterprise Support
East Dunbartonshire has a number of thriving social enterprises and many more third sector organisations which are enterprising and increasingly business-like. At EDVA we support organisations which meet the definition of a social enterprise as well as all those that are socially enterprising.

EDVA is able to help you to determine if the social enterprise route is right for you and your idea. There are many approaches, legal structures and benefits to consider, including disadvantages of certain models which should be considered before getting started. And, if social enterprise isn't a sustainable model or the right approach for you, we'll still help you to take it forward because we provide support across the whole of the third sector, not just social enterprises.
EDVA can provide support for all aspects of start up from an initial idea, starting up a project, to developing and growing an existing organisation to develop innovative ways to sustain their activities and services. We can also provide tailored support to organisations at any stage in the development process, services include:
Guidance in identifying aims, outcomes and needs, of your organisation
Guidance on writing a constitution or governing document
Information and resources to support the identification of a suitable legal structure
Supporting applications to Companies House or for Charitable Status
Templates for Policies and Procedures (e.g. Volunteers)
Project and Business Planning templates and support in developing plans
Guidance in planning for the development of trading or development of sustainable income streams
Advice on carrying out monitoring and evaluation of projects
Signposting and connecting Social Enterprises to relevant national support agencies that can provide additional specialist support.
Scotland's Social Enterprise Strategy 2016-2026
A ten-year, national social enterprise strategy, which sets out our shared ambitions for social enterprise in Scotland, jointly developed with the sector. It provides a framework for action over the next decade.
Social enterprise models inclusive growth and this strategy will support our aim of sustainable economic growth, tackling inequalities and building a fairer Scotland.
This strategy will build on the supportive ecosystem, developed over the previous decade, and will cement our reputation as world-leading and the best place to start and grow a social enterprise.
The strategy focuses on three main priorities:
1) Stimulating social enterprise
2) Developing stronger organisations
3) Realising market opportunities
The Voluntary Code of Practice for Social Enterprise in Scotland
The CIRCULAR ECONOMY
A moral, environmental and economic imperative.
Moving to a circular economy will contribute to the Scottish Government's aim of sustainable economic growth.  It has the potential to increase productivity and create jobs, whilst reducing carbon emissions and preserving valuable raw materials.
Developing a circular economy in East Dunbartonshire will help to protect our economy against exposure to resource supply risks and volatile commodity prices.  By keeping products and materials in use in Scotland for longer we will be more resilient to global resource pressures.  
In 2015, the Scottish Government launched its first Circular Economy Strategy for Scotland titled "Making Things Last" in which the priorities for moving towards a more circular economy were set out.  
ORGANISATIONAL SUPPORT
East Dunbartonshire Voluntary Action is not responsible for the content of external sites
Business Gateway East Dunbartonshire https://www.bgateway.com/local-offices/east-dunbartonshire
School for Social Entrepreneurs Scotland https://www.the-sse.org/schools/scotland/
Social Firms Scotland https://socialfirms.org.uk/
Social Investment Scotland http://www.socialinvestmentscotland.com/
Social Enterprise Scotland http://www.socialenterprisescotland.org.uk
Social Enterprise Academy https://www.socialenterprise.academy/scot/
Just Enterprise https://www.justenterprise.org/
Senscot https://senscot.net/